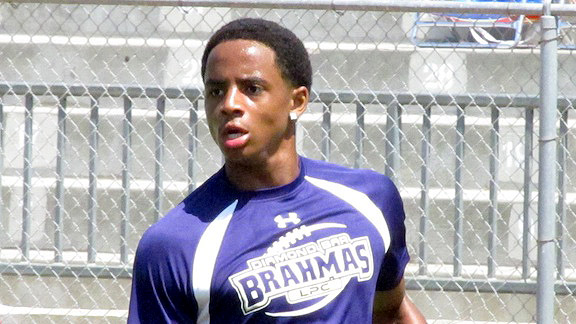 Cordell Broadus, the son of hip hop superstar Snoop Dogg, has been offered a scholarship to UCLA to play football. The teen is an upcoming sophomore and played wide receiver and defense back for his freshman team during the past season.
"We're expecting him to really lead us the next three years," Diamond Bar High School football coach Ryan Maine told ESPN. "Hopefully [our athletes] get bigger, stronger and keep leading this team."
The news comes on the heels of Sean "Diddy" Combs' son, Justin, receiving a full scholarship to UCLA amid controversy over his father's wealth and the need of lower income students.
Via: hiphopblog